Go to the App Center in your Settings area.

Scroll down below existing connections and select Install More Apps.


Select the Jive icon.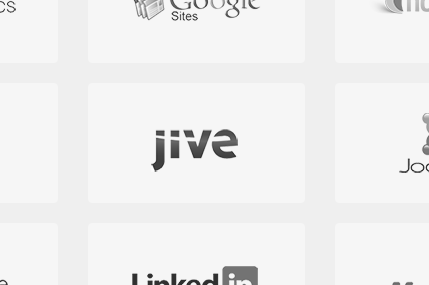 Select your instance from the dropdown menu and Click install. Enter in your credentials.  You can leave the field for "Custom API" blank.

Click save. Your destination will then have a green dot next to it if the connection was successful.

Now you're connected to Jive. Don't forget to make it a primary destination for a content type. Please keep in mind we support Jive 7.0 and above.

Notes - Jive Integration Capabilities:

You can publish HTML content to any Jive space in Jive.  The content will appear as a blog, not as a document, discussion or other Jive content type.

With the older version of Jive (V2 API) there are a few limitations to the integration, based on the Jive API and some internal bugs they have.

We cannot:
Publish as a draft from Kapost to Jive. The two options are to publish straight to live and/or schedule out the post itself from Kapost. Having it sit in a draft queue within Jive first, isn't an option. 
The Kapost analytics are stripped from the body when it moves over to Jive. Even when you try and cut and paste manually, Jive will strip the analytics code. There is the possibility to take our analytics code and white list it (on your end). Kapost can help assist you in this.
Images will not be stored within Jive. You can see them stored in Kapost and when you push over they will be in the blog post, but they won't be stored in the Jive media library.
Author bylines do not move over from Kapost. This is out of Kapost's hands unfortunately but we have a few options that may be work arounds. You could make multiple destination connections in Kapost under Settings>Distribution and do one for each author, meaning it would publish over whichever destination you picked, by the author. Another option is a quick hack to the API to enable switching authors based on email addresses. Something similar has been discussed on the Jive Forums (https://community.jivesoftware.com/message/1050437#1050437).
If you have any questions to the limitations, based on Jive's API please don't hesitate to reach out.