Kapost allows you to use a custom field to specify a post type when publishing to Wordpress.  In Wordpress, you can choose different formats for your content - see the field as it appears in Wordpress below:
To specify this in Kapost, build a custom field with the field name, "kapost_wp_post_format."  Make sure it is a dropdown custom field that includes the formats you will be publishing from Kapost.  If you don't know what a custom field is, click here.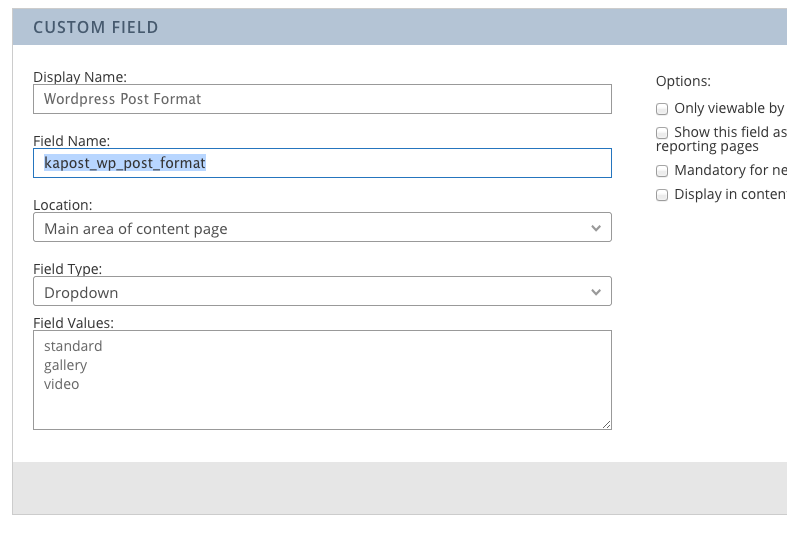 Add the field to your Wordpress content type.  When you create a post, you will find the custom field beneath the HTML area.  Select the format you wish to use before you publish.
If you have any questions about posting specific WP formats from Kapost, send us a note to support at kapost.com.