Hi Kaposters!
Notification were officially released, and here's what you've had to say: 
"Thank you for the daily task summary. I now use it to plan my day!"
"Huge improvement."
"I feel much more aware of what's going on and what I need to do."
In addition to positive feedback, your suggestions helped guide three small changes to be aware of:
​
1.  The option to opt in/out for "next task in workflow" email notifications (coming soon).
2.  The option to opt in/out of emails notifying you of content submissions (coming soon).
Head to the new Tasks section in the Email Notifications Settings of your Kapost profile; under Tasks, you'll find the option to enable/disable the "next task in workflow" as well as the "submissions." 
​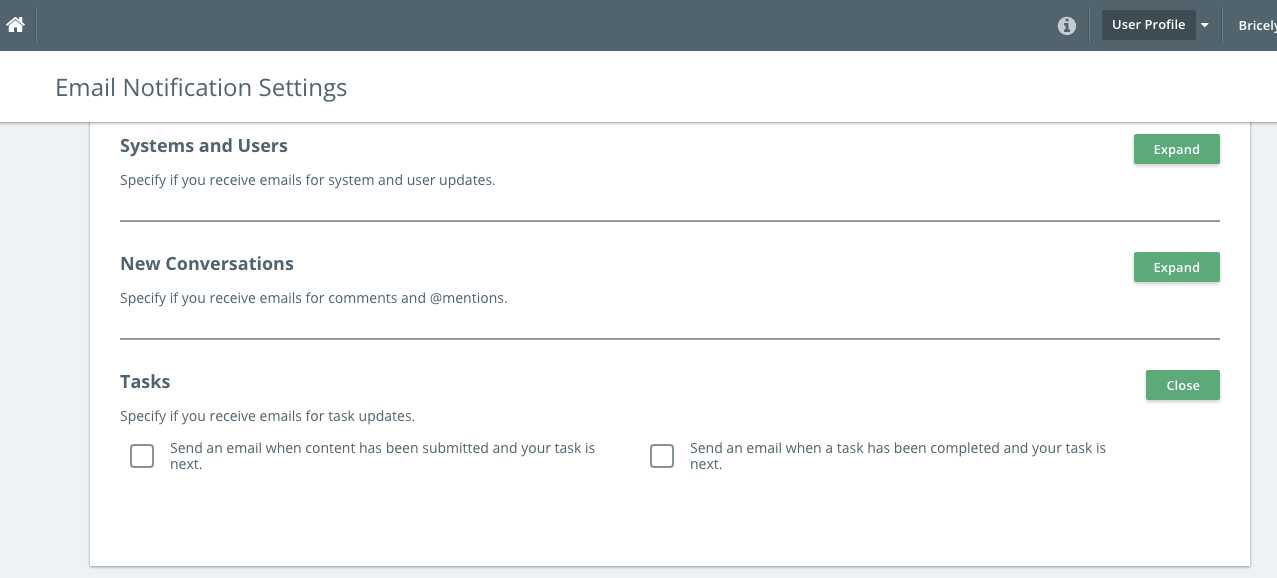 ​
3. If you are part of a organization that has multiple instances of Kapost you will now see the instance name in the "From" line of the email.  Emails from individual instances remain unchanged 
Thanks for all your valuable feedback to help make Kapost even better. If you need an overview of our notifications, please visit the help center. 
The Kapost Product Team